POV: DESIGN.  DIFFICULTY 3.  LEVEL 2 – 1
You're playing FTL: Faster Than Light. You've got powerful lasers and ion cannons and a maxed-out crew. You can teleport a crack squad of Mantis into enemy ships and rip their crew apart at will. You're ready to take on the final boss. Victory is near. If you mess up, FTL will take all this from you and there'll be no way of getting it back. Next time you play you'll have to start over from square one. This is permadeath in a game where state accumulation is critical to success.
Contrast FTL with Super Mario Bros. SMB isn't recognized as having permadeath, but it does have a hallmark of such a system–if Mario dies with no lives left, the game resets to level 1-1 and the player must start over. No matter how you look at it, dying too much in SMB causes the player to lose progress and have to repeat earlier parts of the game just as it does in FTL.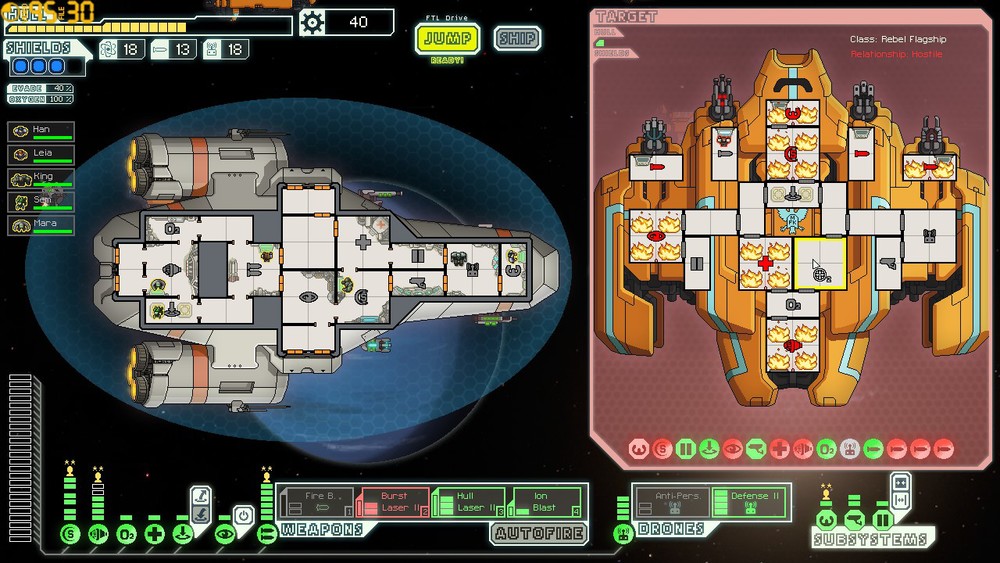 (from Explicitly Honest's review of FTL)
What FTL has that SMB does not: a surplus of suspended elements and long-enduring resources that the player must continually harness and replenish in order to beat the game. The only elements SMB suspends across levels are power-ups, coins, and lives. FTL has hull HP, weapons, crew members, crew member skill levels, scrap, and ship systems upgrades. The player's ability to face the game's challenges is mediated and varied significantly by these suspended elements: can't shoot without weapons, and can't fly and fight effectively without crew members and ship systems. All the details the player did to gain access to the powerful weapons and specific ship configuration they've been falling in love with can be taken away in the space of just one battle–it's going to take many playthroughs and many hours of play to be in a similar situation again. In SMB, players can beat the entire game with one life, no power-ups, and no coins. The most profound suspended element in Mario is being able to throw fireballs, the ability granted by picking up the fire flower which appears at the same places in the same levels every time.
The player stands to lose a lot more from dying in FTL than from running out of lives in SMB, yet game design "wisdom" these days dictates that lives are a relic of gaming's arcade-based past. Design trends tell us to restart the player close to where they died to avoid frustrating the player by wasting their time. Why shouldn't we apply this design wisdom to FTL and read it the riot act for insufficiently respecting the player's time and attention? This question brings us to the second distinction in the meaning of permadeath in FTL and SMB: procedural generation.
The player gets to see more content in FTL even if they die and restart the game. The game procedurally generates levels, shops, and encounters so even the first sector can be markedly different between playthroughs. SMB's levels are pre-configured by the designer, down to tiny details. There aren't suspended elements that would provide the player with a significant variety of available resources and mechanics that could differ between playthroughs, and there aren't procedurally generated environments to present different challenges each time. It seems that the complaint addressed by permissive checkpointing and infinite lives is mostly due to players disliking the repetition of stale or easy challenges.
(The preferences of players are multifarious and defy easy categorization, as such the Souls games can pull off high difficulty with a limited checkpointing system much to the delight of a significant population of gamers. Note that the Souls games do not have permadeath: the player will always be shunted back to the most recent checkpoint after dying.)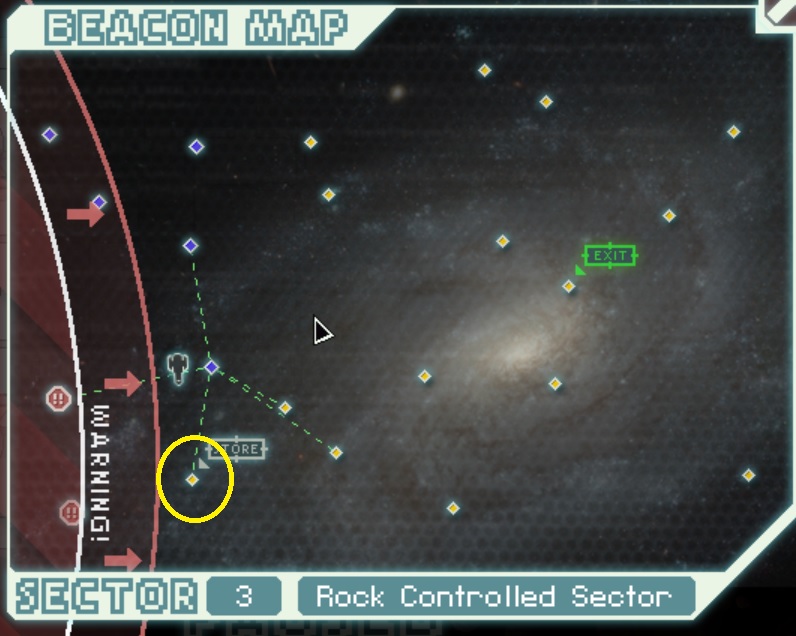 (Screenshot from John McCreedy's article on the game.)
Procedural generation provides FTL with a diversity of unpredictable details as the player plays through the early stages of the game. The player can pick out common milestones in their progress through the game, like completing each sector, visiting shops, or gaining new crew members, but when those milestones will happen is different each game. The game gains a lot of variety from how its procedurally generated levels change up how the player can build up and expand their ship's capability in various dimensions, such as weapon effects, special racial abilities for crew members, and access to drone bays and other special ship modules. So even playing through notionally similar challenges over and over across multiple attempts to beat the game doesn't lead to the kind of staleness that can result from playing the exact same challenges repeatedly as in SMB. Procedural generation significantly widens the space of possible gameplay situations the player will see throughout multiple playthroughs of the game, which allows permadeath to pull its weight as a design feature. The huge state reset upon death hurts the player psychologically nowhere near as much, because they know that next time could hold a significantly different experience in store.