POV: JOURNALIST.  DIFFICULTY 2.  LEVEL 1 – 1
Marcus says: As described on its webpage, Dolly is an artistic minimalist platformer where you are tasked with exploring the mysteries of a strange world to ultimately discover its dark truth. It's a short trek filled with visual metaphors, and it's free (download it here). Deciphering the metaphors is key the to unraveling these mysteries.
First up I see the main character platforming through what looks like a human head.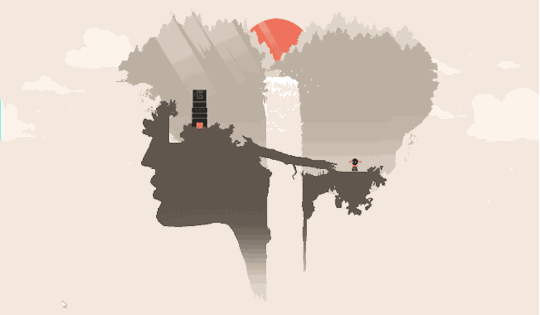 Little people inside the head of another is a move similar to Disney's Inside Out. It isn't clear at this point if I'm playing as an emotion or some other figure. Maybe things will become clearer as the game moves along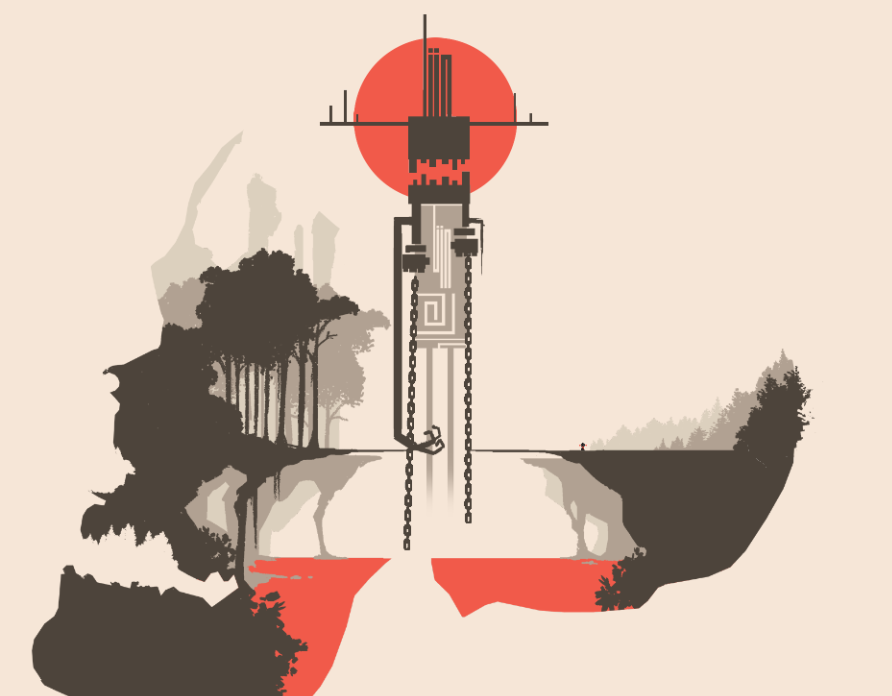 Next up, the red sun permanently hangs in the sky. Is this the rising sun, an omen of a bright future? Or is the sun setting, closing the final chapter of my character's life?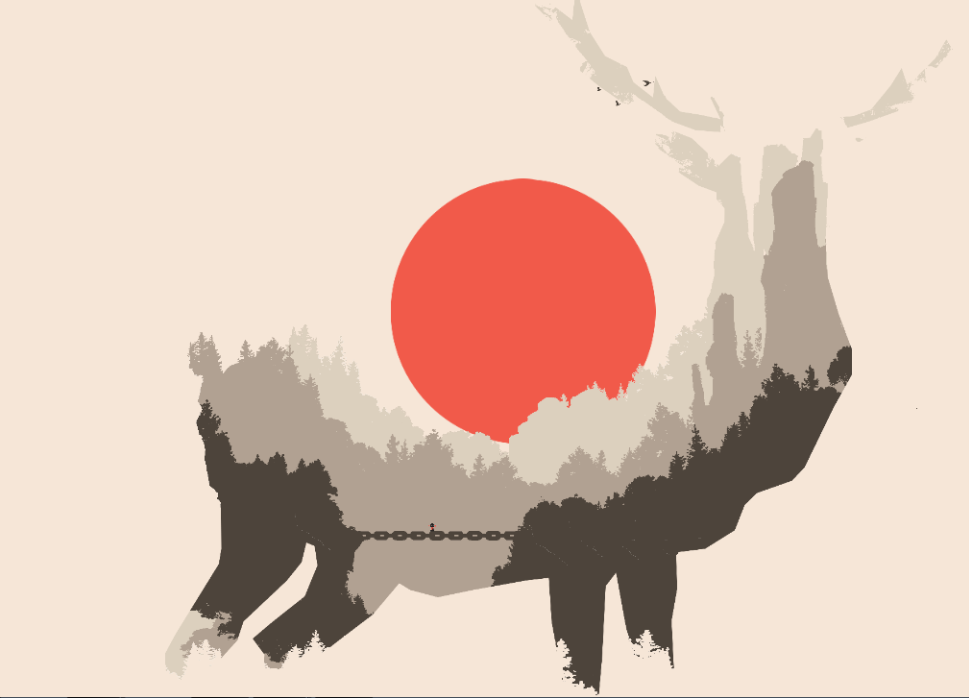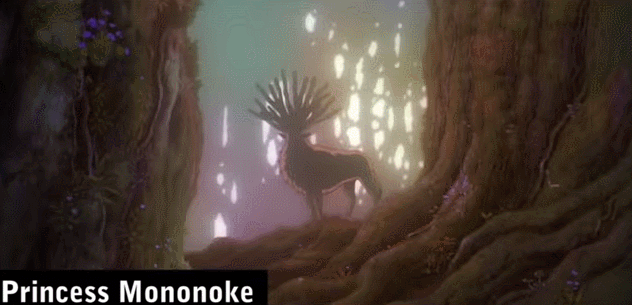 This time, the player character is travels inside the hollows of a giant deer. When it comes to life and death, the only deer I know who is up to the task is Princess Mononoke's Forest Spirit, a powerful god who has the power to grant life and death. I wonder which awaits me?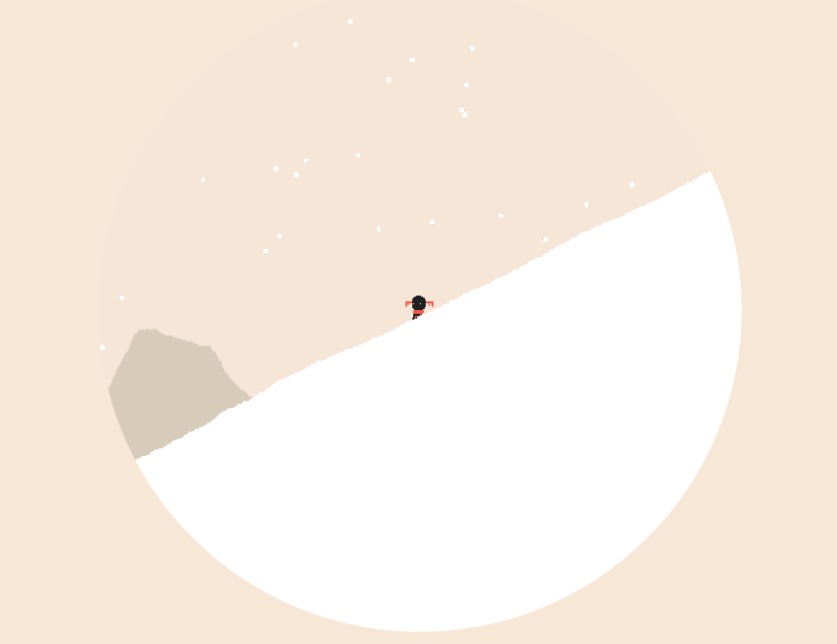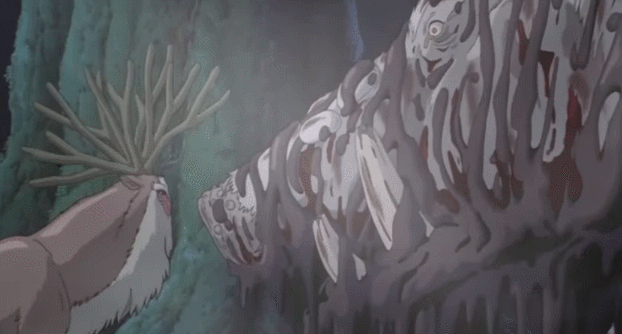 Last is a slow contemplative walk up a snowy mountain. I may not know how I got here, but the winter scene (like Journey's ending) makes me feel like like the game is coming to an end. What did the Forest Spirit grant? Life or death?
| Game | Category1 | Category2 | Name | Description | Link |
| --- | --- | --- | --- | --- | --- |
| Dolly | Enemy Elements | side-spike | | Spikes that appear to only hurt players with their point also hurt the player when they walk into the side. | |
| Dolly | Feedback | Screen Shake | | Features multiple kinds of screen shake including a handycam style and a rotation style. | |
| Dolly | Mechanics | | Triple Jump | One ground jump and 2 mid air jumps. | |
| Dolly | Mechanics | | Wall Jump | The wall jump does not restore mid air jumps. | |
| Dolly | Mechanics | | Wall Slide | Like Super Meat Boy's Wall Slide mechanic. | |
| Dolly | Design (visual) | | | The game world is contained within a circular shape in the middle of the rectangular game window. | Image! |
Richard says: Dolly is a very short platforming experience with an engaging visual aesthetic and poor gameplay. Progression requires platforming across bottomless pits, activating scene transitions via awkward, inconsistent trigger points, or pushing special stone pillars into place.  None of these gameplay ideas were developed enough for me to get any meaning from their sequential arrangement. The whole game is a collection of largely  disconnected ideas. But, as Marcus demonstrates, the only part of the game worth talking about is the potential meaning behind the game's striking visuals. Still, its minimalist style leaves too many pieces to assemble with little promise of a meaningful conclusion.