When I show a game to people I don't ask their opinion or give them a survey. I just watch their eyes and their face while they play. Do they smile? Do they look frustrated? So I guess I do test my games — but it isn't very scientific. ~Shigeru Miyamoto
In a Shigeru Miyamoto-like move, I want you to look at the faces of the people who experience hearing for the first time. I've watched this video many times and it never gets old to me. The reactions are so genuine. I hope to move someone in the same way with my words, my games, or my actions.
My former Piano teacher Dr. George Deforest shared his understanding of the purpose of public musical performance. To him success is measured by whether the piano player had an effect on the audience; "did you move somebody."
We may never be able to share our first-hand experiences like the sensation of seeing color. There may be an uncrossable gap between my feelings and yours. If so, perhaps having a powerful affect on others is the next best thing.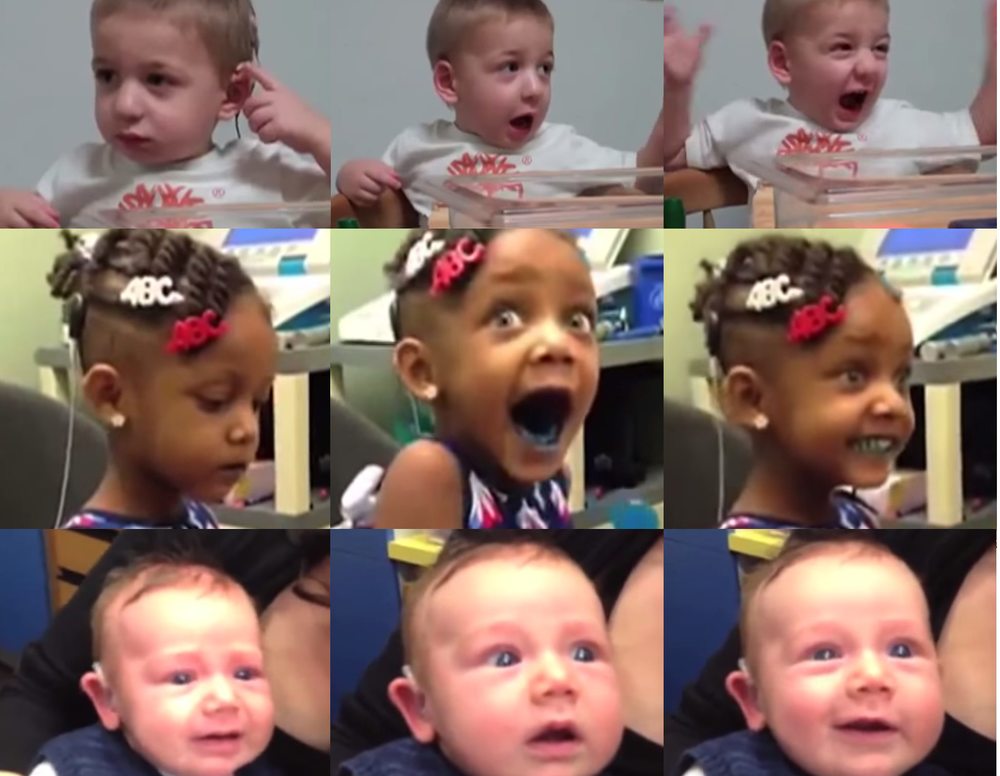 Notice in the video how the experience of hearing has a different effect on the young (ages 0-6). The kids smile, clap their hands, laugh, and ultimately delight in the new way to perceive the world. Contrast their reaction to the others, who are all overcome with emotion and tears.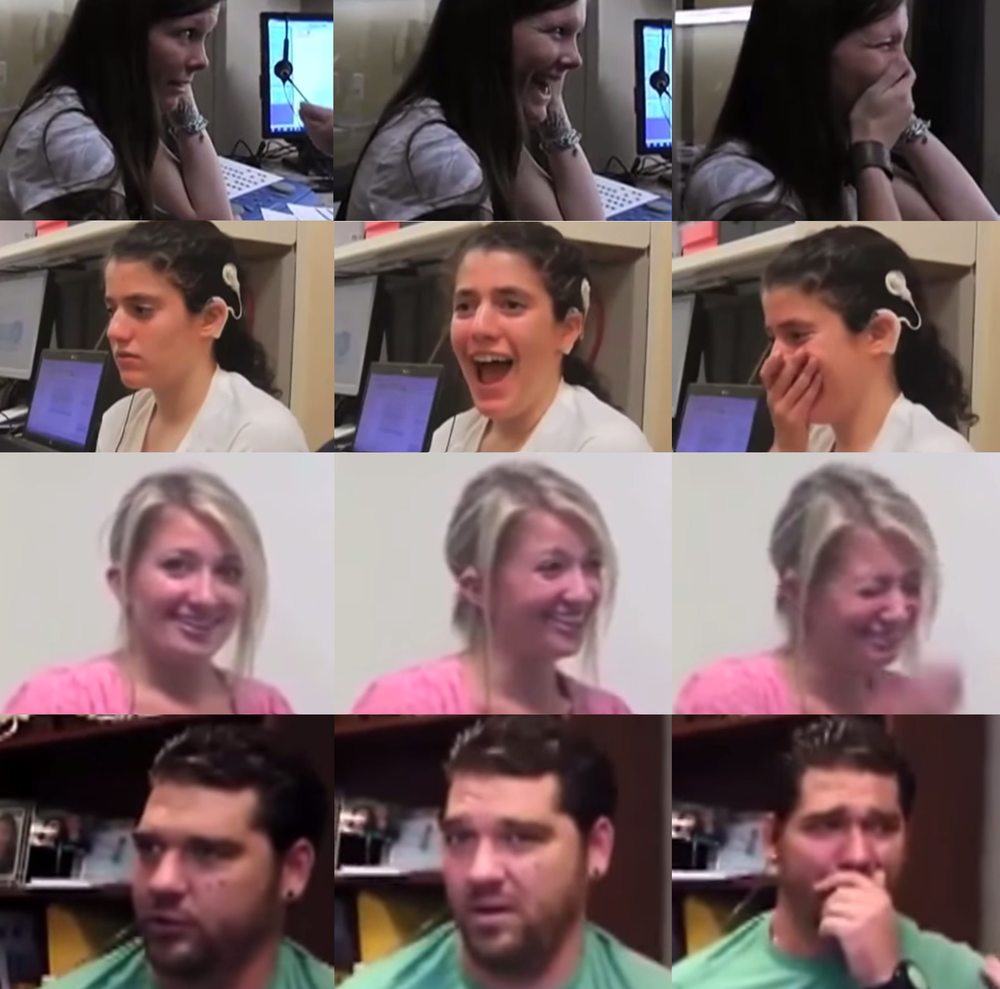 How is it that the reactions of the young children are so different? My best guess is that it has to do with the children's inability to perceive how they are different  from people who can hear.  According to Selman's Theory of Role Taking Development, at a young age, kids do not understand that other people see from a different point of view than they do. Likewise, they cannot understand the feelings and values of others as being separate from their own. The younger the child, the less they understand that they can't hear sounds, which makes them different from many others. They don't have as many memories of failing to relate to the reactions and sensations of others. This results in kids who are delighted to hear sounds for the first time in much the same way that they are delighted by everything else that is still so new and captivating in their world.
The adults, on the other hand, have lived a life full of comparisons and questions. A life where the question of "why can't I hear" has been overtaken by questions like "what is it like to hear" and "how does my deafness affect me?" A life full of memories watching most of the world respond to sound and not having a way to relate to the sensation. A life of being different and having no way to form a meaningful connection with the sounds of the world. A world filled with countless actions and objects that suddenly gains a whole new dimension the moment the inner ear hearing implant is turned on.
I have no doubt turning on a fundamental ability like hearing would be an amazing experience transforming the familiar world new again. But I believe the tears of the people moved most deeply by being able to hear for the first time is the result of living with other people and putting up the daily questions about the dimension of sound that almost everyone engages with so naturally; a whole world they have no access to. They may not have known what it's like to hear, but they knew that they were missing out.
After the hearing aid is turned on, it's amazing how "hi mom" or "purple" or even a quiet room cuts through years of questions, culture, and context. Perhaps this is what design is. More specifically, this is what good art that's designed to move people is. A collection of details, tools, and best practices put together to create a work that will hopefully be deft enough to cut through the junk we put in between each other, the noise that prevents us from being moved.